Community Supporting Community: Thomas Haensge - Mexico Black & White. And I Was Right In The Middle Of It.
Why Mexico? 
At the beginning of 2023, I had the opportunity to accompany a group of Mexico's most successful entrepreneurs on their trip through the United Emirates in Dubai on behalf of a South American bank - and to get to know them. Which gave me the idea of wanting to learn more about the country, the people, the culture and the history. 
 From March to November, I researched intensively, got to know the country (even learned a bit of Spanish) and thought about whether this could be interesting from a photographic and storytelling point of view. The representation of death in Mexican folklore, art and satire, which is often allegorical, is particularly striking. Dia de los Muertos celebrations, for example, show a very different view of death than in most other cultures - it is celebrated as part of life and family.
Mexico is known for its colourful and vibrant street art, often depicting contrasting themes of poverty and wealth, hope and despair. Mexico's history is also marked by conflicts and contrasts, such as the confrontation between the ancient Mayan culture and the Spanish conquest. This is also reflected in its religious traditions, in which the Catholic Church plays just as important a role as the ancient indigenous belief systems.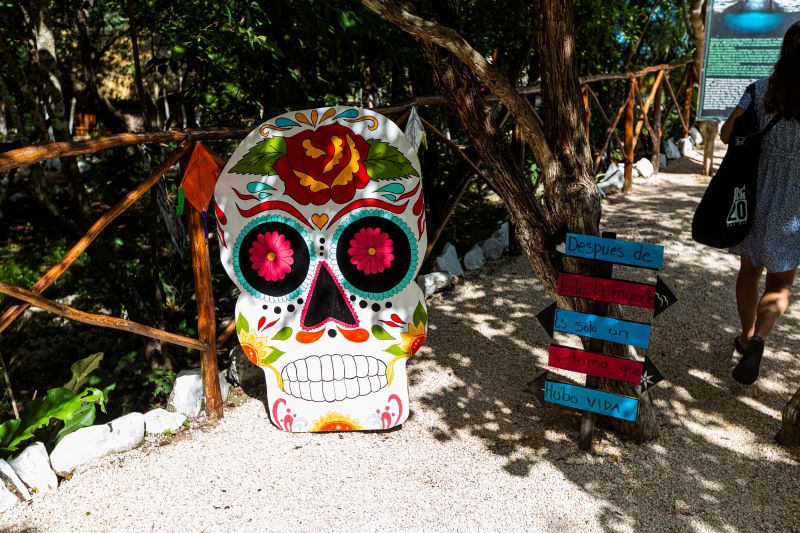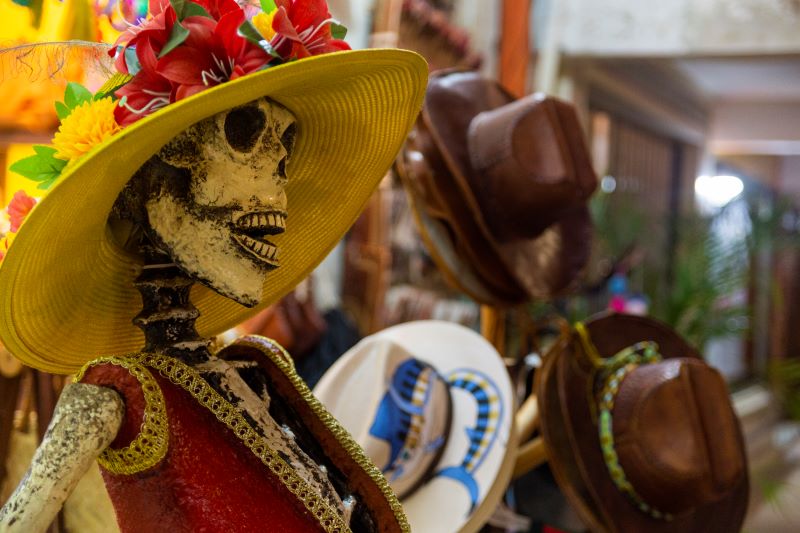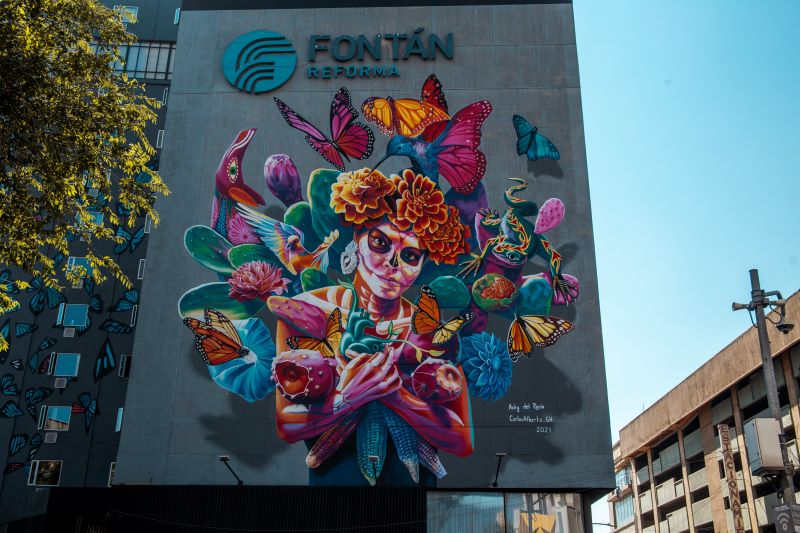 The Story 
To bring the abstract construct of the idea into reality for myself, I flew to Mexico in November together with my daughter at my own expense. Without a sponsor, without an assignment, just with the plan to gather impressions, to prepare material for possible sponsors and to get to know the country and its people. 
The start was great: Mexico City, great pictures taken, exciting interviews conducted, then on by plane to Mérida, Yucatan. There into the rental car - and first: I had an accident (missed the stop sign, only property damage - but due to Mexican regulations I was detained by the police for 10 hours - in an area without working wifi - there was even the possibility that I would be 'arrested', until the other party involved in the accident could be convinced that the insurance offer was acceptable). Lucky me.
On to the World Heritage Site of Chichen Itza, to Valladolid, Isla Holbox, through remote landscapes, explored various cenotes - and travelled on to the Great Barrier Reef of South America for underwater photos: to Cozumel. And then I noticed: something is wrong with me. Maybe sunstroke? Too much heat? I felt exhausted, but went diving anyway. What was it? I don't know. My last memory is of leaving for the dive in the morning and waking up from a coma in hospital five days later (and spending a total of 15 days in four different hospitals).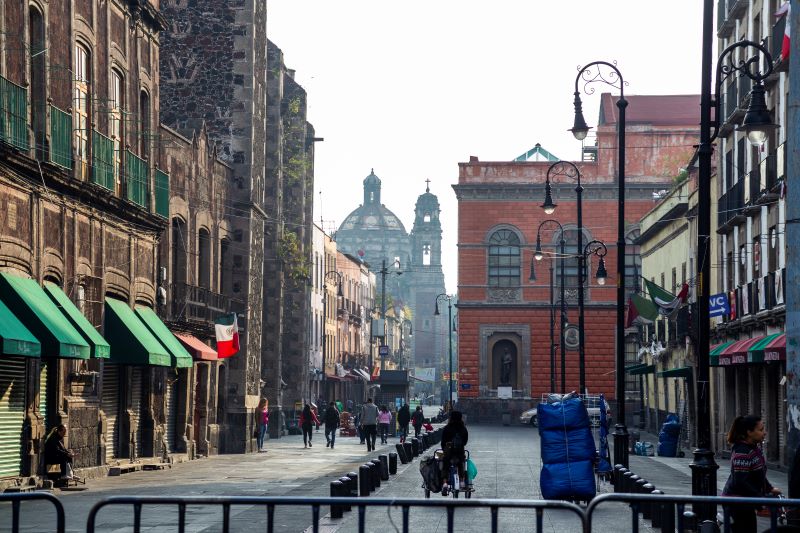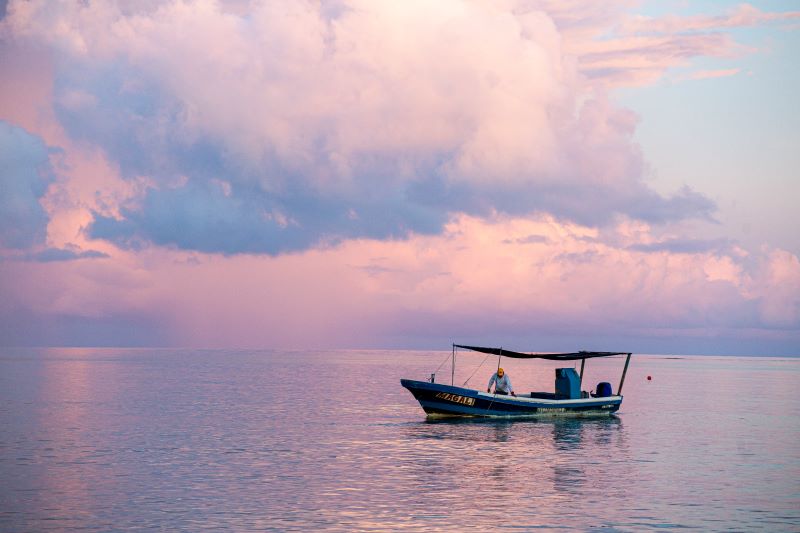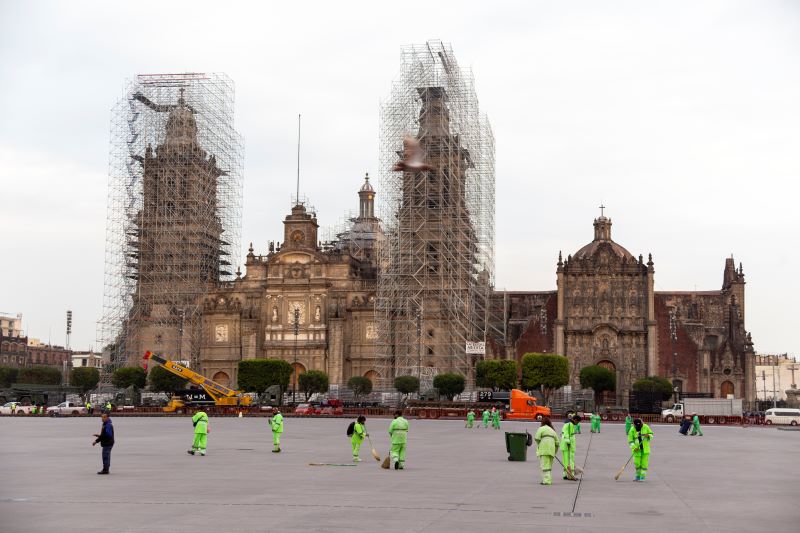 The Cause 
I somehow caught Covid19 somewhere during the trip despite all precautions - thanks to the vaccinations, however, without the typical accompanying symptoms, except for the strange tiredness. According to the doctors, this sleepiness can progress to a coma or death. The virus managed to travel to my brain and caused me a brain infection with a 4-day coma. 
So I had a daughter full of worries, Covid19, acute encephalitis, lots of missed opportunities and: an intensive care hospital bill of 40,000.00 USD, because I cancelled my foreign health insurance before the trip in order to get a new one - but simply forgot to do so in the preparation stress.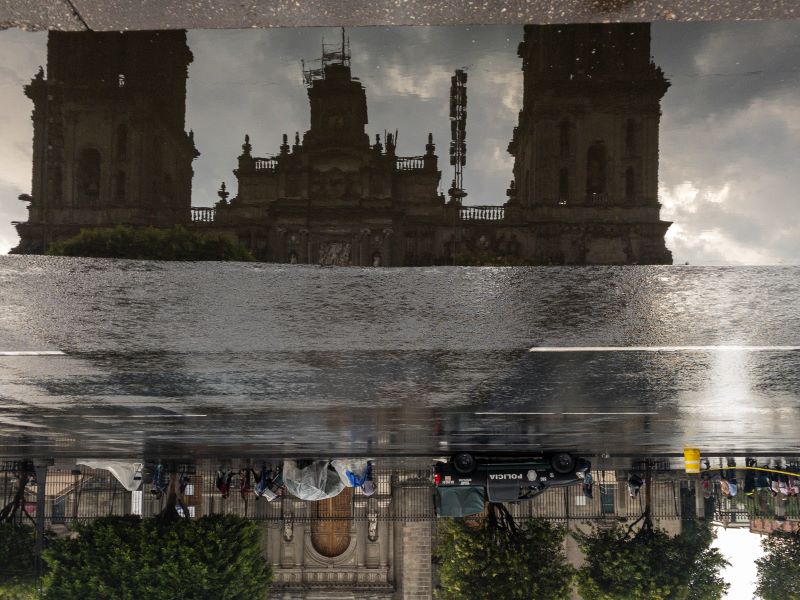 And: I experienced the topic of my actual research "Mexico Black & White" live and in colour, so to speak: the duality between life and death. And in the aftermath: the duality between making ends meet financially and suddenly being existentially at rock bottom. 
 The whole thing happened more than half a year ago now. I've spent the last few months accepting every job offer that came my way, no matter how poorly paid. I sold some of my equipment. And I am still far from being in the green financially. But: I am alive. And I have learned anew how to get by with little and still stay motivated. I am grateful for that. 
However: I would appreciate support. I don't want anything as a gift. This is not an appeal for donations. Quite the opposite. Even though the story has had to lie dormant for the last few months - I had neither the financial means nor the mental resources to delve deeper into the subject - the desire is there. More than ever. 
How You Can Help Me  
I invite you to be a part of this journey and help shape my story with me. Your support can come in a variety of forms: 
Share my story: By sharing my story, you can help it be heard. Share my pictures and experiences on your social media channels, in your personal network or recommend it to people who might be inspired by my story. By sharing my message, we can achieve a wider reach together.
Network me: If you have contacts in the arts, media or corporate world who might be excited by my work or story, I would love for you to connect me with them. There may be exhibition opportunities, collaborations or other potential opportunities that can arise through your contacts.
Support my exhibitions: If you have access to galleries, exhibition spaces or public venues that are willing to showcase my work, I would love your referral. Together we can organise an exhibition and make my paintings accessible to a wide audience.
Buy my artwork or book me for commissioned photography or storytelling work. If you like my paintings and would like to own a piece of my art, you can purchase my artwork. Buying my paintings not only helps me financially, but also allows you to connect with my work and enjoy it in your personal space.
Give feedback and support my further development: Your constructive feedback and encouragement are valuable for my further artistic development. Share your thoughts on my paintings, tell me how and if they touch or inspire you. Your support and feedback help me to develop and grow my artistic vision.
Together we can share my story and encourage people to benefit from these experiences. I appreciate every contribution and form of support, whether it is sharing my story, networking with relevant contacts, purchasing my artwork or sharing feedback. 
Thank you for being a part of my journey!
Credits: Thomas Haensge