White Canvas #1 + Make Art Happening
Monday afternoon. Helen Eggenschwiler has just arrived from the city centre of Lucerne,
Karyna Herrera from the community studio in Kriens. Diplomatically we meet for coffee – somewhere in the middle.
Karyna and Helen, in 2020 you founded the collective «Make Art Happening». Why?
K: First and foremost, we wanted to lure artists out of their studios from Kriens and bring them together.
H: Exactly. Making art visible is something that is close to our hearts.
Also your own art?
K: Yes, that is part of the concept. In the collective, we are curators, but more than anything else, we are artists. The very thought of not exhibiting my own art is painful! Could you imagine just curating, Helen?
H: Possibly, but when you put a lot of time, love and money into a project, I think it's only right to also show your own art.
What does your own art involve, Karyna?
K: I am a multi-media artist with various pillars. Among other things, I mainly operate in the performance industry. Currently, I am working on a project for which I am creating objects and then capturing them via photographs.
What kind of objects?
K: My focus lies on ephemeral objects made of food, which I produce and observe during the process of decay and photograph over a longer period. This project is entitled «Gold Age - A Dystopia», thematically it is about «The Sustainable Diet».
Why sustainable?
K: As humans, we associate certain ideas with food, such as freshness and taste. In my photographs, I want to break those expectations. Normally, you only see food in a perfect condition in the supermarket. My photo series will contrast this perfection and idealism - and will present food in a more «sustainable» way.
Helen, what is your art mainly concerned with?
H: Photography is my basic media. However, I do not call myself a photographer, but rather a person who works with photography. I overlay different photographs with the help of transfer printing; create new images with photographic negatives, and the cyanotype exposure technique. I also like to use photography in large-scale installations.
What can we seen in these photographs?
H: I capture everyday moments and then change them with the help of the techniques mentioned. This way, new realities and dreamlike realities are created in my work.
«Make Art Happening» is your first joint project. The idea was born when Corona first brought many artists to their knees.
K: Yes, because during Corona it was and still is more important than ever to support artists. With our first exhibition, the «Winteraktion - KünstlerInnen für KünstlerInnen» in December 2020, we wanted to offer artists from the region a platform to present their works to the public, and to be able to sell their artworks without intermediaries.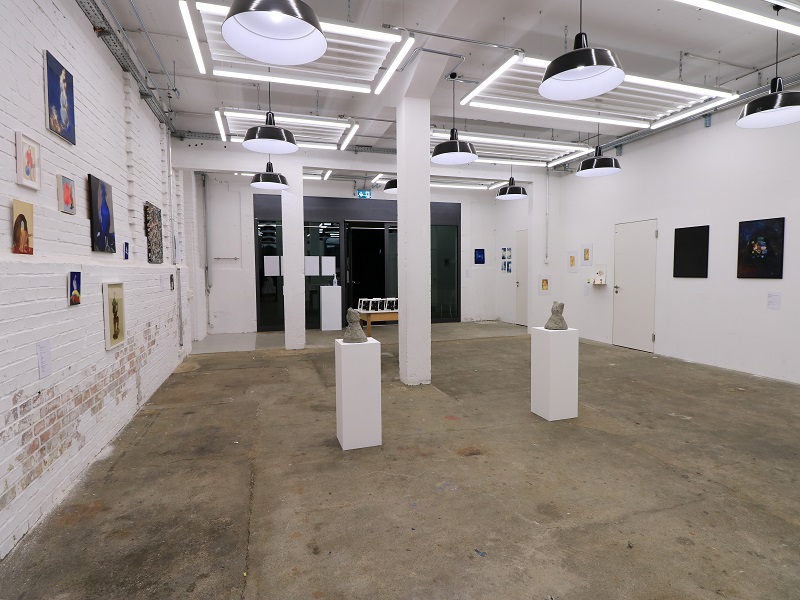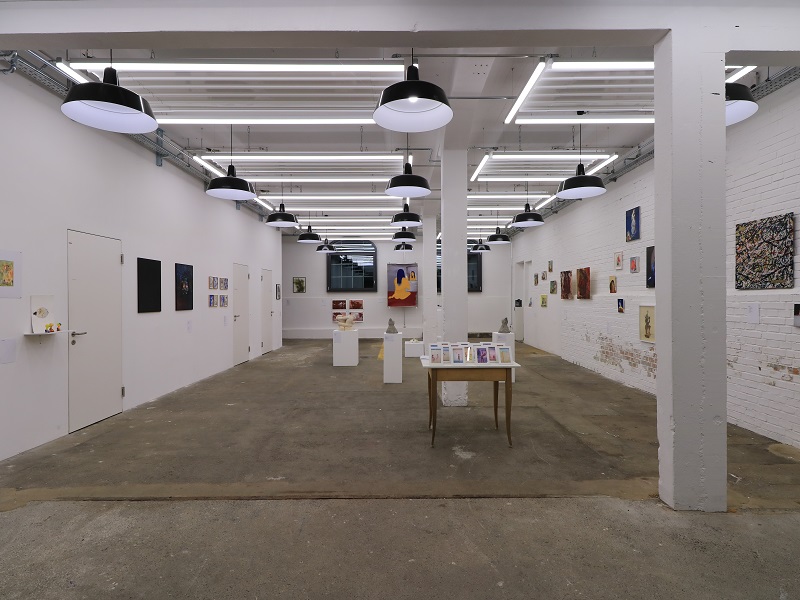 K: The next exhibition followed in 2021.
H: That was the poster exhibition «An Ort und Stelle - Treffpunkt Kunst», where we worked with twenty other artists from around Lucerne and Kriens allowing them to create art in a world format.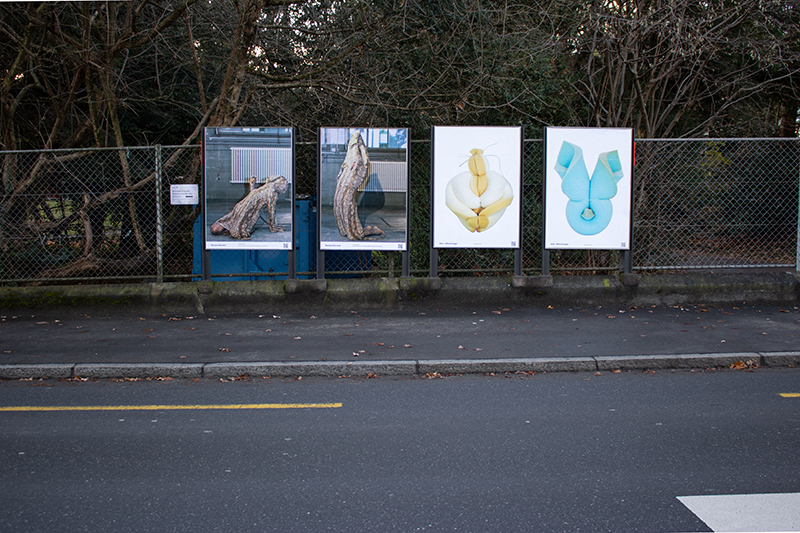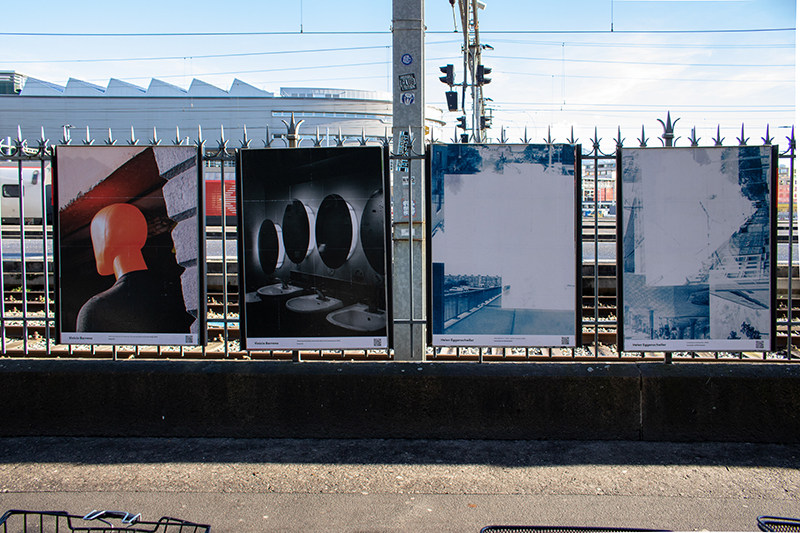 K: And there will be another exhibition in September 2022.
What can we expect to see?
K: An art photography exhibition at the «B74 Raum für Kunst» (Lucerne, Switzerland).
H: For which we have again asked various artists to collaborate.
How do you choose these artists?
K: Diversity is a necessity for us - especially gender diversity. Women and people with other gender identities are still strongly underrepresented in the art scene.
H: There is definitely a need for a rethinking. One of the main problems is that men grow up with an elbow mentality, and women, even as young girls, are always supposed to be beautiful, hard-working, sweet and nice. That is where strong, assertive female as role models help.
Who are your strong, assertive role models?
H: For example Claudia Conte or Marina Abramo...
K: MADONNA!
H: ...vić. (laughter)
K: And Pipilotti Rist, of course.
H: Pipi's art feels distant to me...
K: Really?
H: Yes. Maybe it's the age difference.
Do you often have disagreements between the two of you?
K: Of course. We are like two poles. Sometimes we are attracted to each other, but sometimes we push each other in opposite directions.
H (theatrically): WHY DID YOU DO THAT?!
K (also theatrically): DID YOU SEND THAT ALREADY?! (again laughter)
H: For example, but we complement each other wonderfully.
Were you able to agree on the medium of art photography for the new exhibition?
H: Yes, we quickly agreed on that. We would rather define a medium as the focus instead of dictating the content to the artists. We want to show how differently people can work in the field of art photography.
K: We consciously decided on a broader theme. It allows us to create a lot of space for creativity and diversity.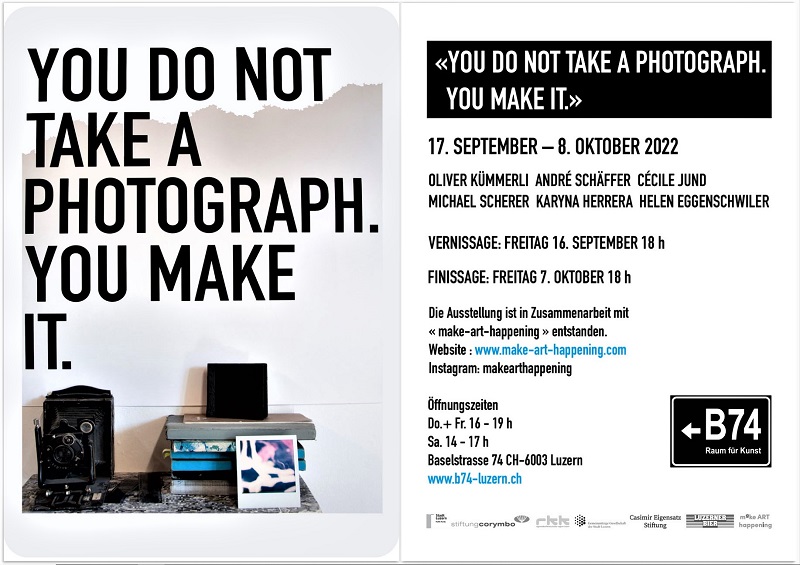 Make Art Happening – Art Photography Exhibition:
«YOU DO NOT TAKE A PHOTOGRAPH. YOU MAKE IT.»
with Oliver Kümmerli, André Schäffer, Cécile Jund. Michael Scherer, Karyna Herrera, Helen Eggenschwiler
Opening/ Vernissage: 16 September 2022, 6 pm
The new blog series «White Canvas» offers art24's artists another platform to present their projects and/or themselves: Write about what keeps you busy! Talk about topics that interest you, move you, make you think and let the art24 community take part and discuss them.
Blog contributions are accepted via the e-mail address hello@art24.world. We look forward to your submission.