White Canvas #7 + Karyna at photoSchweiz 2023
My participation at photoSwitzerland 2023 was a great experience. When I saw the official announcement of my participation at the fair, I was very happy and I started to prepare for the exhibition. It took me a few weeks to find a print shop which was able to meet my expectations. The preparation included a few test prints, phone calls to printers and on-site visits. It was important for me to have the appropriate photo paper as well as a high quality carrier material. The start of the exhibition on the 5th of January was stressful because a few holidays coincided with the start of the exhibition and the printing companies were closed.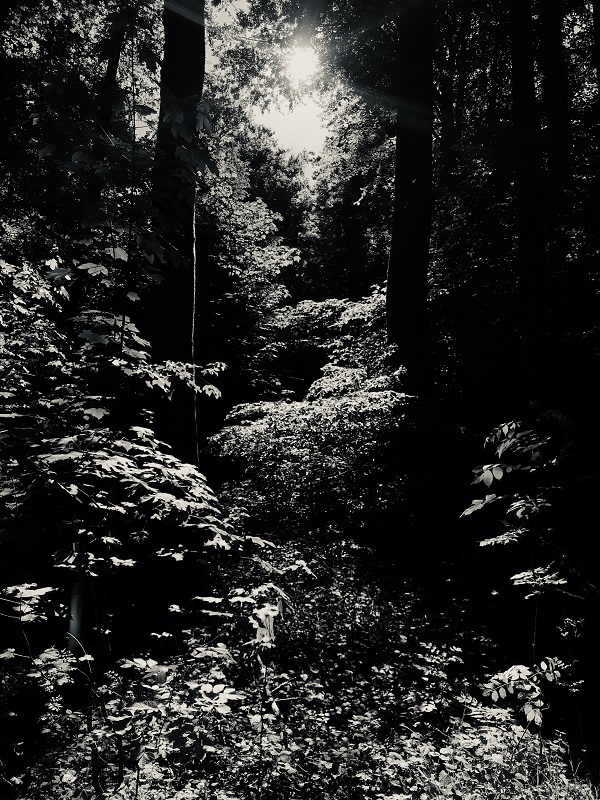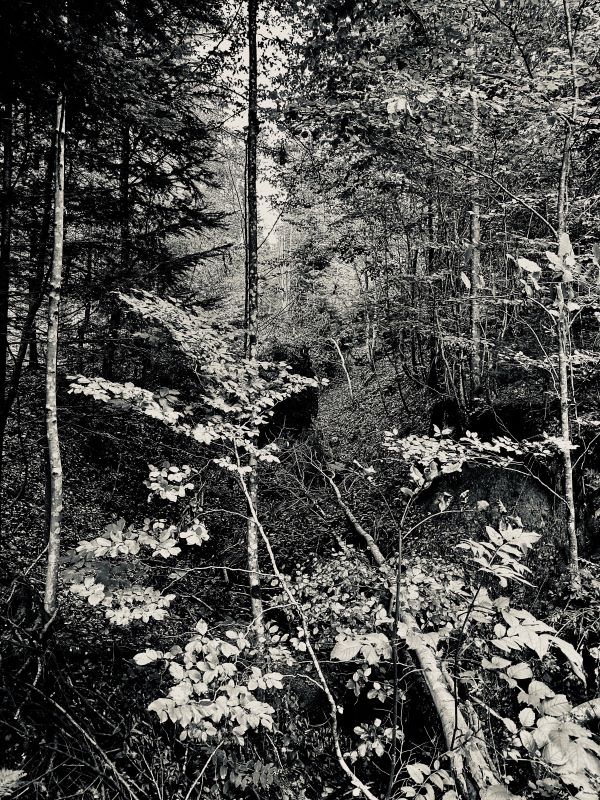 The photographs of the "Biotope" project that I chose for photoSchweiz were previously exhibited at the f5 gallery in Lucerne. Unfortunately, this exhibition coincided with the beginning of the pandemic, when people were afraid of contact with other people and, as a result, I didn't have many visitors at my exhibition. It was therefore important for me to show the series again.

The art photographs from the series "Biotope" are the result of numerous walks through the forest. " I found "Biotope" as a title fitting because the forest which I enter is located in the midst of civilization and offers animals as well as people shelter and a place to withdraw. My works show the beauty and diversity of the forest, but also vulnerability and destruction. Altogether there are 30 photographs. For photoSwitzerland I selected 6 of them.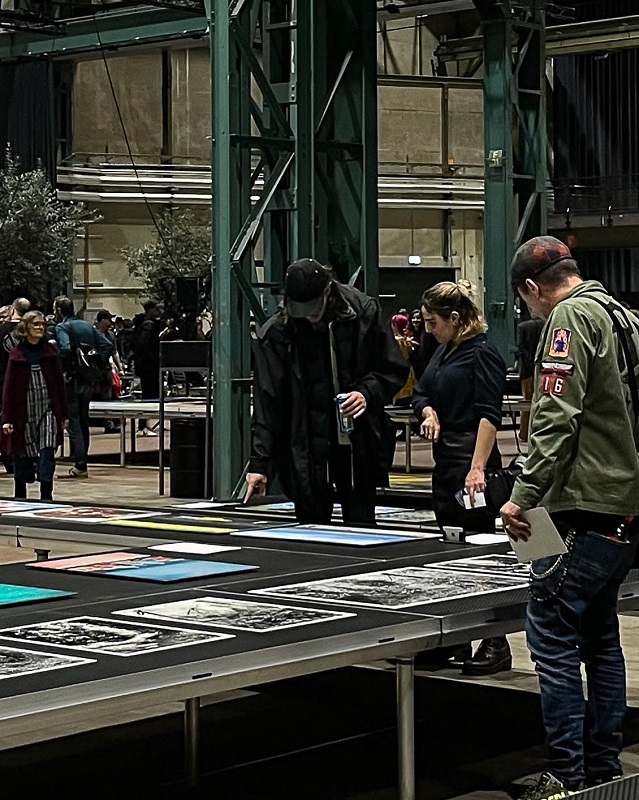 Well wrapped, I transported my works on a small trolley by bus and train from Kriens City to Zurich-Oerlikon. When I arrived at exhibition hall 550, numerous exhibitors were already busy installing their art photographs. I was able to make many new contacts and see some colleagues again. At 6 p.m. everything was ready for the vernissage. After a short time, a colorful crowd filled the hall. It was nice for me to see how others were interested in my work and looked at it.