White Canvas #2 + Thomas van der Heide (Review Swissartexpo 2022)
It all started on the 3rd of February 2022 with an advertisement from SWISSARTEXPO on Facebook. Why not actually present my pictures at a collective exhibition at Zurich main station? Sure, it has its price, but every exhibition requires an investment. What kind of response would I get at Zurich main station? I simply had to try.
So, I put together my best work, revised my CV as well as my art description, paid the CHF 150 application fee and hit the send button. It's not my first juried exhibition and yet it always feels like a privilege when I get a positive response.
Soon, however, everyday life as a freelance illustrator and graphic designer, as a lecturer, as a social being, a holiday guest, a bon vivant and an average consumer was present again. Luckily there was enough time. Hanging plan, lettering, website, video, data for the marketing package, the to-do list with the deadline lies visibly on my desk and apart from that a loving email reminder from SWISSARTEXPO chimes into my inbox. A highlight for me: the press release about me, written by the marketing and communications manager Jenny-Rose Zenklusen. Eloquent, sensitive and professional, she informed the readers about my work - a big thank you for that.
On Wednesday, the 24th of August 2022, I grabbed my pictures and took the train to the main station. I was well informed in advance about the procedure and the people in charge. Everything went according to plan: registering, measuring, hammering, hanging, arranging. After only half an hour, I was already relaxed and looking forward to the opening. The SWISSARTEXPO team was in charge of the exhibition from 9 a.m. to 9 p.m., so I was free to come and go as I pleased. What I will remember are the reactions of the visitors, the conversations with them and the exchange with the other artists. The atmosphere on site makes you want more. The crowning glory for me was that I was able to sell two of my paintings in the last minute.
SWISSARTEXPO 2022 was an all-round positive experience for me, and I would recommend it to any SWISSARTEXPO 2022 was an all-round positive experience for me and I would recommend it to any artist. A big thank you and my respect for the tireless efforts of each and every member of the SWISSARTEXPO staff - friendly, helpful and professional.
Long live the arts!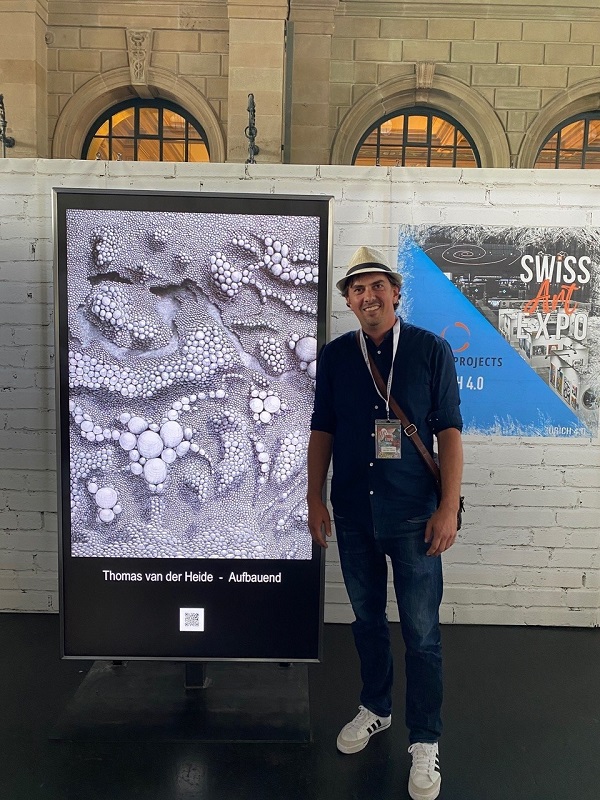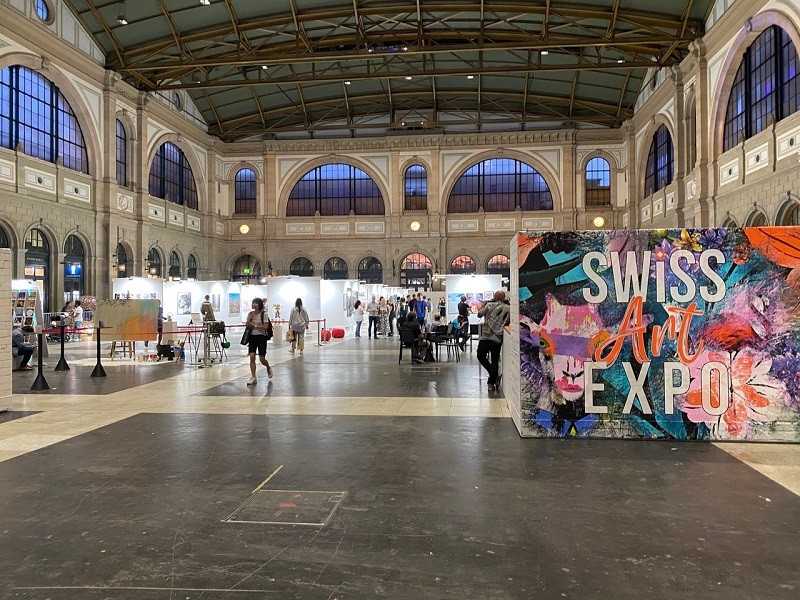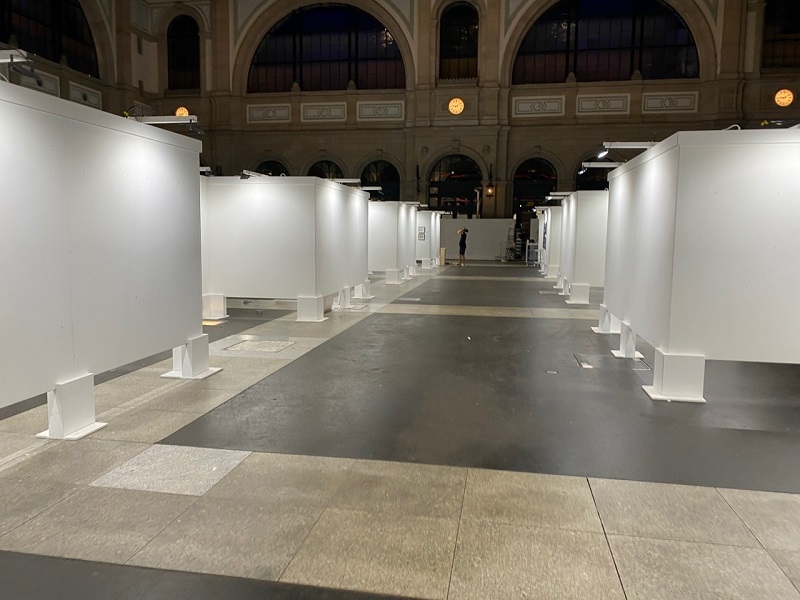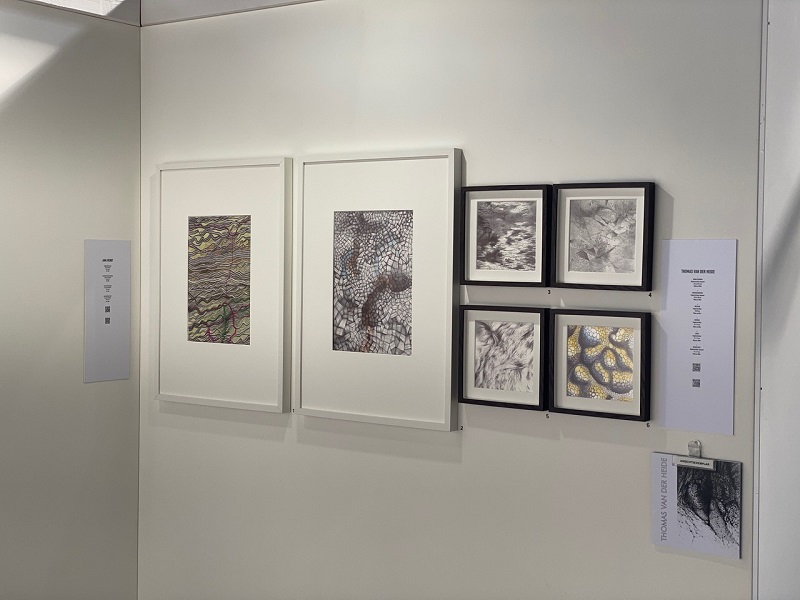 You can also discover the art of Thomas van der Heide on art24.
The new blog series «art24 presents: White Canvas» offers art24's artists another platform to present their projects and/or themselves: Write about what keeps you busy! Talk about topics that interest you, move you, make you think and let the art24 community take part and discuss them.
Blog contributions are accepted via the e-mail address hello@art24.world. We look forward to your submission.